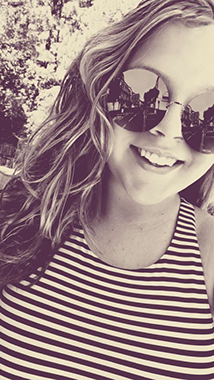 Maisy first showed interest in singing at the age of 7 when she sang in church and school choirs. Since then she has performed as a soloist in choir competitions and talent shows.
She has studied with notable instructors such as Grammy Nominated artist Sarah Kelly and Johnny Solinger of Skid Row. Currently Maisy works with her versatile and dynamic instructor - Zee Johnson on Vocals, guitar, drums and keyboard.
Maisy brings a wide range of vocal talent to any song she sings. She has a deep rich voice with the ability to hit the high notes when needed.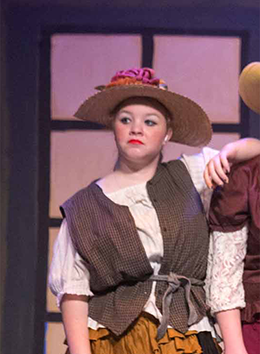 In 2016, Maisy showed an interest in theatre. She performed in the Creighton's production of My Fair Lady as a Chorus member and could be seen in many small parts throughout the play. This was her first play, and she plans to return to the stage in the future.
Maisy is currently collaborating with song-writers to develop her own music that she hopes to record and perform on stage one day.